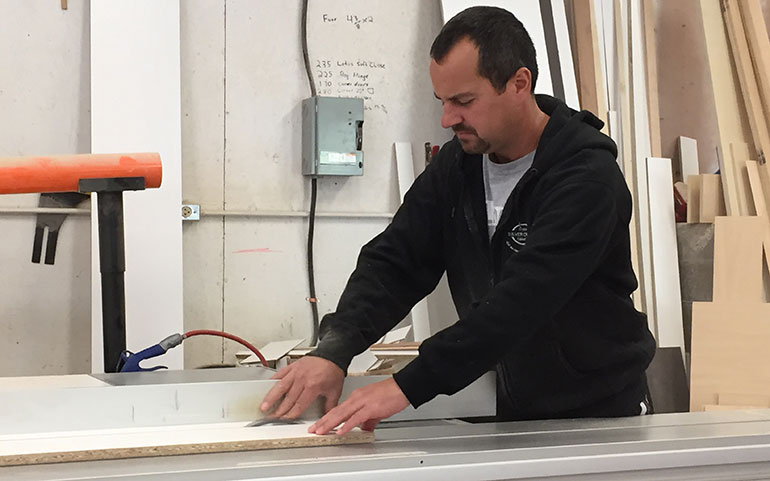 Design • Build • Cabinetry • Kitchens • Entertainment Units • Wall Units & More
Silver Creek Custom Cabinetry provides complete services in design, manufacturing, and installation to create a product that is truly unique and customized – catering to your own personal tastes and desires.
Design Stage – During the design stage, we will set up a meeting for Silver Creek to come out and measure the area and get an idea of what you are looking for. From there, a drawing will be designed on our system and emailed to you for your approval. We will work in close consultation with you until you are happy and satisfied with the layout.
Manufacturing Stage – Once the design has been approved by yourself, we will use the drawing and/or blueprints and begin the manufacturing of the cabinets. To optimize materials and quality control, we manufacture, assemble, finish, and install all the components of your project from the cabinet cases to the detailed finishes.
Installation Stage – Each cabinet is individually wrapped and then delivered to your home for installation. We install the cabinetry piece by piece, ensuring custom fit to suit the natural variances of your home. All mouldings and trim are completed on-site to ensure a perfect finish, creating the feel that only individually hand-made cabinetry can provide.

SERVICES
Kitchen Cabinets
Countertops
Vanities
Closets
Entertainment Units